10 Tips to Become a Phone Photographer- Part I
 'Flat Lay' is now the one of the most popular photography styles on Instagram. When I search #flatlay, it shows me about 785 million results.
It looks pretty simple:
Without any professional training, all I need is a smart phone and some interesting props, lay them on a surface, and just shoot the photo.
Of course it is much easier than shooting in a professional studio.
However, if you want something eye-catching, it won't be easy.
Just practice, then you will be able to tell the difference from your photo and those 'Key Opinion Leaders'.
Creating a good Flat lay photo is like preparing a gourmet dish. There should be planning, selecting the props, and carefully arrange them. It may sound complicated, however we only need the following 10 Tips to become a Flat Lay Photography Master.
How to create Perfect Flat Lay photography
It is not about how expensive your equipment is,
It is about how to use your time and creativity to portray your narrative, or to catch a certain beautiful moment.
Tips 1
Choose a Clean and Elegant Background
Choosing a a Clean and Elegant Background is the first step to a high quality Flat Lay photo.
The background is here to pop the main object out, but not to distract the audience's attention. Therefore, we should choose a clean and elegant background. For instance, wood (wood flooring,wooden table), marble,or white, gray cards, high quality burlap. This will boost up the quality of your photos a lot!
Of course you may try other backgrounds and this may trigger creative results.
If you feel like preparing backgrounds is to much hassle, we have over 10 types of waterproof texture cards ready for a perfect flat lay photo.
Including different Marble, Wood in different colours.
If the colour look too boring to you, you can also try using carpets and maps to add some vintage taste.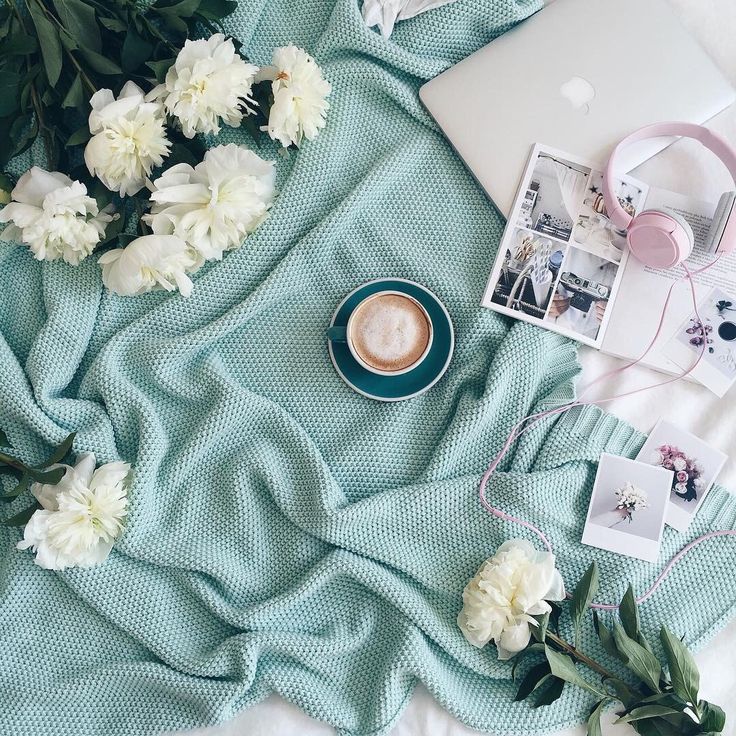 Tips 2
Natural Light is The Best Lighting Tool
Have you found out that almost all the beautiful flat lay photos rely on natural light? The best thing about natural light is that they are soft and real, which won't cast you or your camera's shadow. I won't suggest setting up artificial lighting for flat lay, because it will be very hard to deal with the shadows.
Tips 3
 Composition is the SOUL
Beside carefully arrange the props, we can allow the photo to breath using good composition and negative space. Learn the following composition skills, we can create more expressive flat lay photos.
Triangular Composition: choose 3-5objects and arrange them in a shape of triangle. When we connect the object together, they form a closed curve, it won't lead the eye outside of the frame.
Symmetrical,Flat C

omposition

: similar to Wes Anderson

'

s movies, put the main object in the middle of the frame, try to be symmetrical
Diagonal Composition: When you have multiple intersecting lines, audience's eye will be lead to where they meet. This will creates a stable but also expressive.
Tip 4
 Do you have a Theme?
A photo is not just a random photo, it should tell a story, or a beautiful moment. The selection of the objects and the arrangement are suppose to help telling this story or to illustrate a certain moment. Adding random objects will be meaningless to the picture.
How to come up with a theme? We have countless themes inspired by details in our life, like travelling, fashion, makeup, food, my daily routine......Why not challenge yourself with posting different themes everyday in a month?
Tips 5
Colour Combination Skills
Like I said above, not only the theme, but also we need to come up with a color scheme. For example, earth colour, black and white, blue colours etc. Of course we can add contrast colours like black, white, or shiny metal props to light up the picture.
Sample Block Quote
Praesent vestibulum congue tellus at fringilla. Curabitur vitae semper sem, eu convallis est. Cras felis nunc commodo loremous convallis vitae interdum non nisl. Maecenas ac est sit amet augue pharetra convallis nec danos.
Sample Paragraph Text
Praesent vestibulum congue tellus at fringilla. Curabitur vitae semper sem, eu convallis est. Cras felis nunc commodo eu convallis vitae interdum non nisl. Maecenas ac est sit amet augue pharetra convallis nec danos dui.
Cras suscipit quam et turpis eleifend vitae malesuada magna congue. Damus id ullamcorper neque. Sed vitae mi a mi pretium aliquet ac sed elitos. Pellentesque nulla eros accumsan quis justo at tincidunt lobortis denimes loremous. Suspendisse vestibulum lectus in lectus volutpat, ut dapibus purus pulvinar. Vestibulum sit amet auctor ipsum.